CAMBODIA – An official ceremony at MoI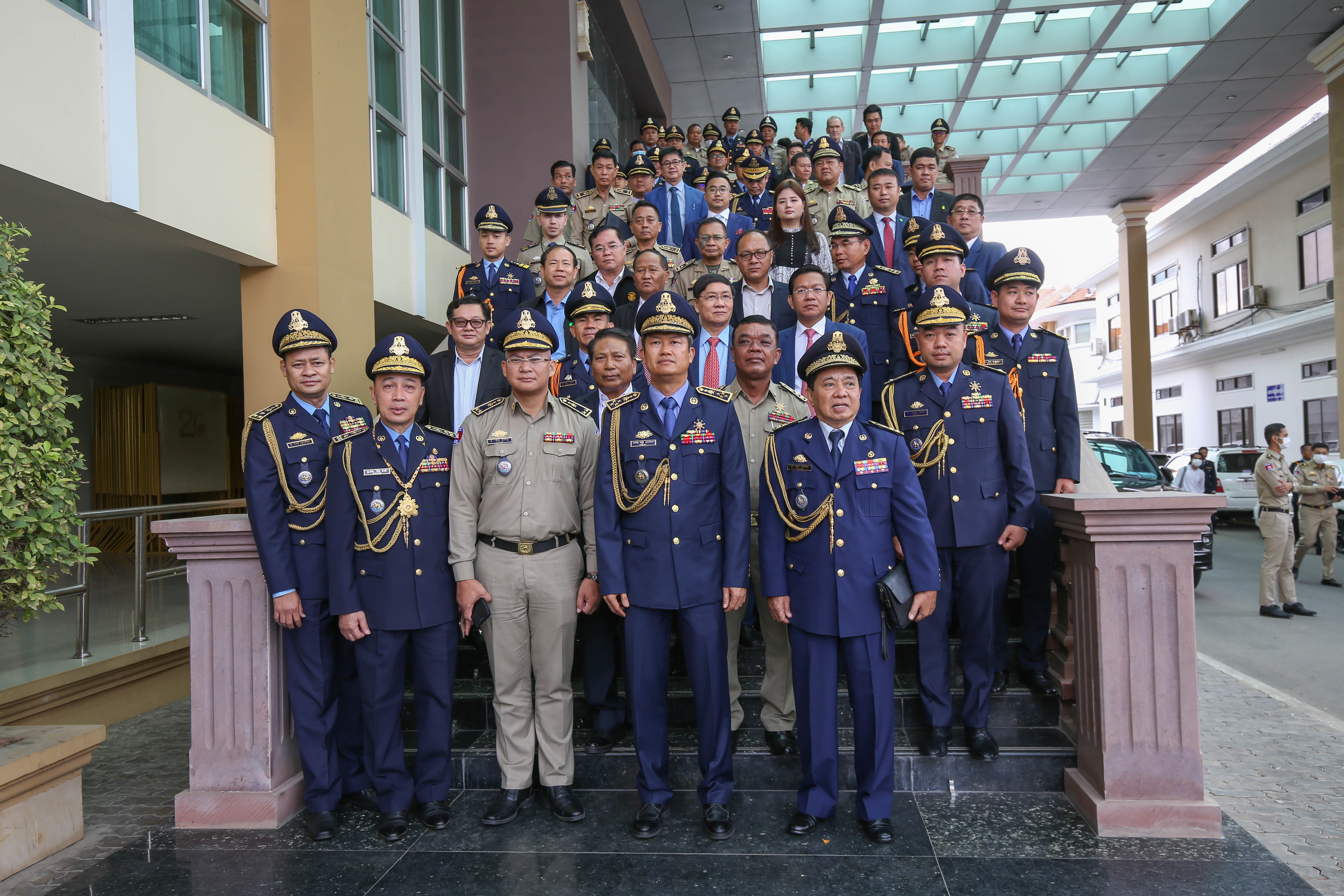 On 29 May 2020, an official ceremony to announce the amendment appointment, and promotion for National Police Officers and the Labs of the Ministry of Interior was presided over by H.E. General MEACH Sophana, Secretary of State of Interior and President of the Cambodia Counter Counterfeit Committee (CCCC) and Excellencies, Lok Chumteav, Secretary of State, Undersecretary, Deputy Director General, Departments from Ministries, Institutions and members of CCCC, and the Private Sectors including the National Officers of Ministry of Interior. 
On this occasion, H.E. Gen. MEACH reminded that the CCCC has been set up only with a four-members working group and the committee was supported by the French government (FSP Mekong) with the most serious consideration from Prime Minister HUN SEN. H.E Gen. MEACH raised the issue of apparent 'healthy' drugs, but in fact are counterfeits that are instead harmful for individual consumption. This is one reason amongst others as to why the CCCC focuses on public health, welfare, and social security as a main concern. 
 Meanwhile, HE Gen. MEACH also mentioned that to fight against counterfeit products, no body or organization or country can carry out this work alone unless we work cooperatively between the committee and the related sectors. 
 Additionally, he conveyed to the newly appointed and appointed officers at the ceremony, as well as to all CCCC officials, that the higher rank will also face more responsibilities. The rank is only a piece of equipment, but the value of personal merit is in the act of fulfilling the duties of the profession. 
 Finally, His Excellency General, would like to request the Excellencies, Lok Chumteavs, Ladies and Gentlemen of the CCCC to continue cooperating to enable Cambodian society to eliminate harmful counterfeit products which occur high risk to health and social safety. Last but not least, at the ceremony, the CCCC handed over three vehicles to the CCCC Secretariat.
Contact us